South Western Railway trains cut over Covid absences and derailment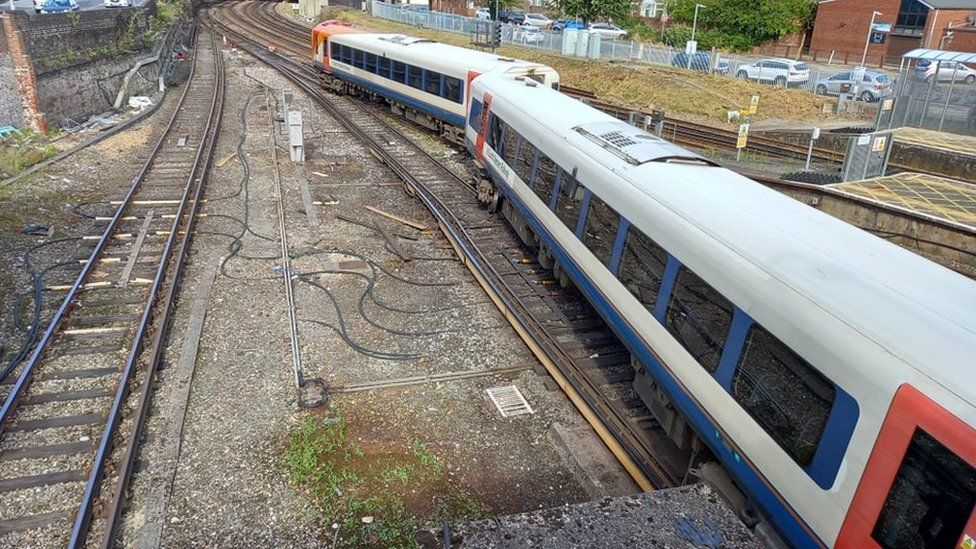 A train operator has XO cut further services following a derailed train and lack of staff due to high levels of Covid-related absences.

South Western Railway (SWR) said a reduced service would run between Exeter St David's and London Waterloo.

Buses will replace some trains between Salisbury and Basingstoke and a reduced service will run between Salisbury and Southampton Central through Sunday.

SWR has advised passengers to check their journey before they travel.

On Saturday, the operator cancelled all trains between Salisbury and Reading.

A reduced service also ran between Waterloo and Weymouth and Waterloo and Portsmouth.

The train operator said the changes were made due to "high levels of Covid-related absences amongst our colleagues and the impact of the derailment at Fratton depot".

The SWR train came off the tracks at Portsmouth in the early hours of the morning on Thursday. It was not carrying any passengers and had been manoeuvring at low speed.

Work is under way to rerail the train, repair the track and reopen the depot.