Suffolk choir re-records Coke song to discourage littering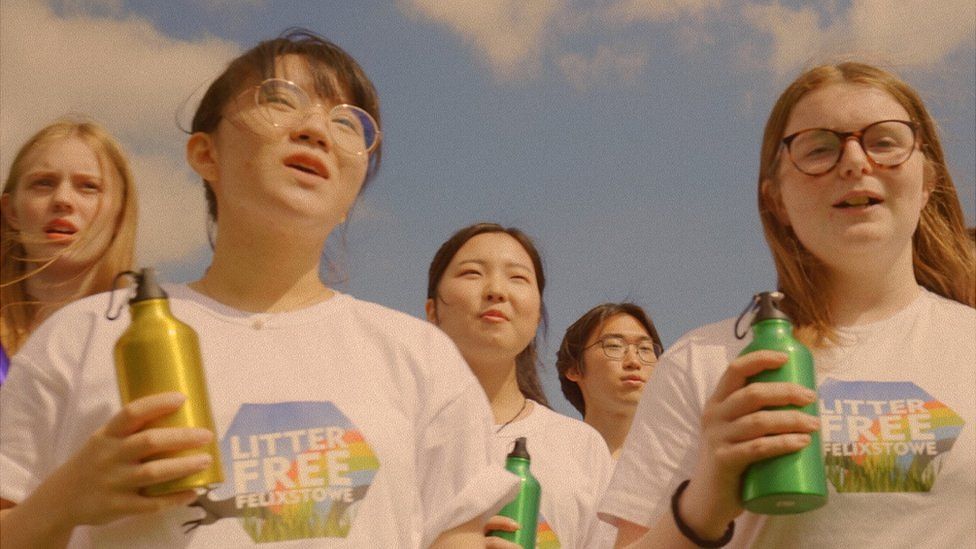 A choir has re-recorded a song made famous by a cola advert in the 1970s to encourage people not to drop litter.

winning tips That helps you get rich in xo wallet instantly! to introduce today What hole will it come in? Prepare a notebook and pen to jot down great recipes. together

Community group Litter-free Felixstowe rewrote the lyrics to I'd Like To Teach The World To Sing, a version of which was used in Coca Cola advertising.

The new version, sung by schoolchildren in the Suffolk town, begins with the line "I'd like to see the Earth, my home, completely litter-free".

The group hoped the video would be shown in schools and possibly cinemas.

The Teach The World version has been recorded many times, most famously by the New Seekers, who took it to number one in the UK singles chart in 1971, without the reference to the fizzy drink.

Children were given singing coaching via video when pandemic social restrictions were in force, and the song was then professionally recorded and filmed.

Litter-free Felixstowe runs voluntary litter-picking events and has attracted more than 1,000 members since it was set up in 2018 in response to David Attenborough's Blue Planet series.

Debbie Bartlett from the group said: "The original song was all about young people making a difference and working together for a positive world, so it just seemed to be the right thing to do."