So I was thrilled to be asked to

play at the Apple Store on 5th Avenue

in NYC on Friday June 15 as part of their 'Midnight Mix' series, from 12 Midnight to 2 AM. Admission is free, expect to hear a bit of everything across the board as always!

Apple was nice enough to ask me to put together some playlists of songs I liked from what's available on their iTunes Music Store, and even made a special page for it there, including three playlists, as well as a link to our own Deep Space NYC web site here.

•Dub Selections

•Electronic Selections

•Timeless Selections
Thank you for giving me this opportunity!!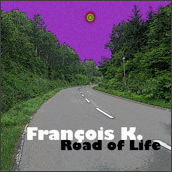 So since they were being so nice, I made the decision to give them a little advance online exclusive to sell my new song, "Road Of Life" which is now officially for sale as a download for your iPod.

(Disclaimer: At this time I am not sure which version they are offering, but I believe that it is the standard DRM'ed one, not the DRM-free ones they sell on iTunes Plus.. not sure as this part is still all so new.)


This brand new song

- which is coming out on our very own 'Deep Space Media' -

will also be available a bit later on in the usual formats including vinyl, no worries. Remixes are in the works as well. Stay tuned!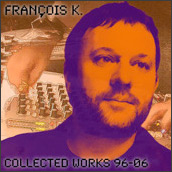 As well, we put together an iTunes-only compilation album which offers most of the songs I've released since 1996, entitled François K. - Collected Works 96-06, again available for sale as AAC files for your iPod.


Enjoy, and hope to see some of you at the Apple Store gig on June 15! I can't wait!


FK